From year 2000, Zhang Yanmei started to doing field research in order to protect the Miao embroidery. She almost visited all the Miao villages in Guizhou to learn, document and collect the Miao embroidery, dyeing, and weaving techniques as well as the ancient patterns from different Miao branches, serving as the foundation for her innovation.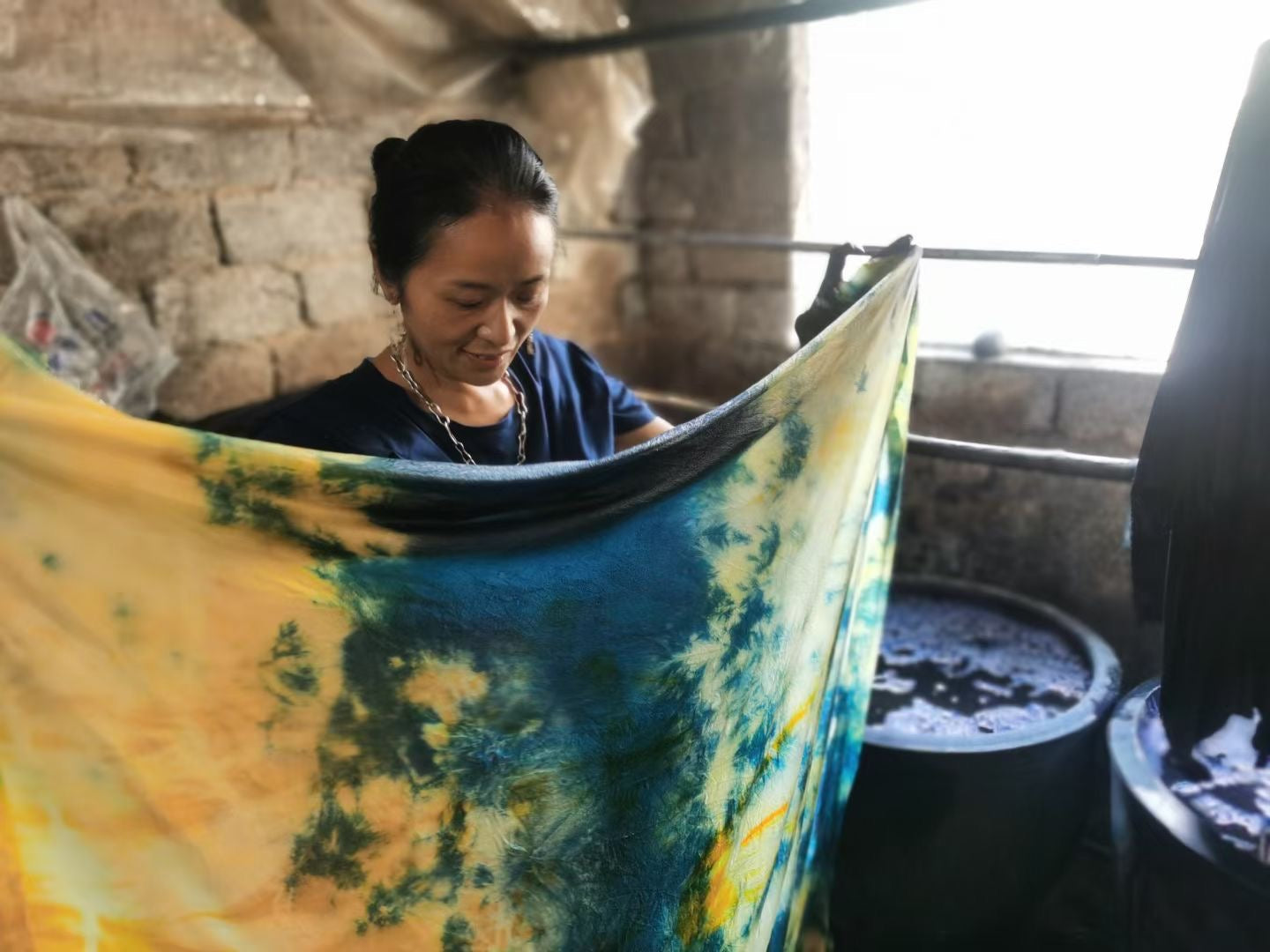 Zhang Yanmei started her embroidery journey after graduating from high school. She was influenced by her mother who has been working on preserving the Miao embroidery for over 60 years. She has also been named as an intangible heritage inheritor for Miao embroidery.
In 1998, Zhang Yanmei took a trip to Beijing to seek for new techniques and inspirations. Almost all the fabric and textile material markets have left her steps. From years of studying and exploration, she found her own ways of design by inputting more creative and modern ideas into the traditional Miao embroidery.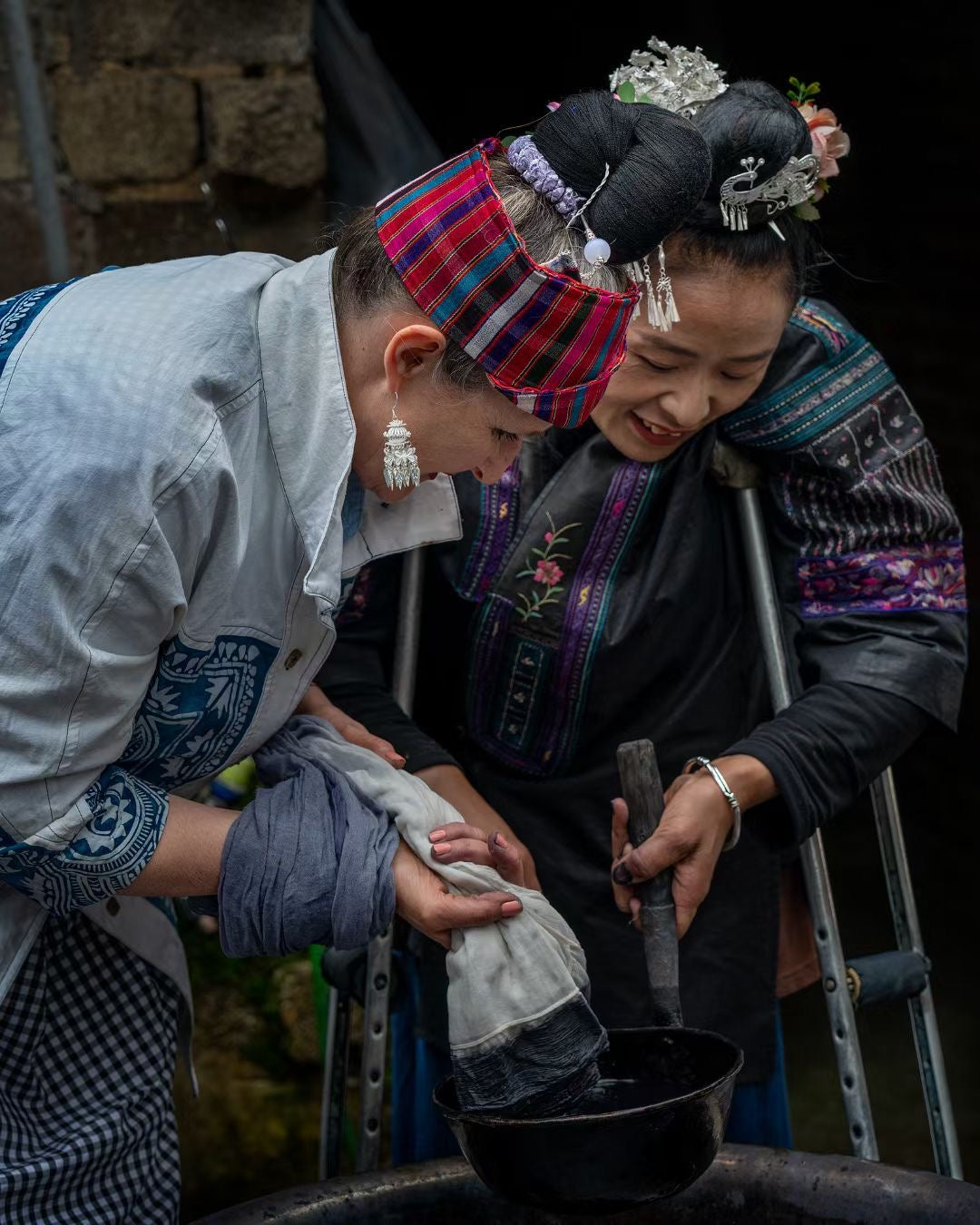 Zhang Yan Mei ran a shop in Beijing to sell her own designed ethnic artifacts. From this experience, she realized that collective efforts from different social groups are needed to scale the traditional Miao handicraft sector into the global stage.
In 2015, Zhang Yanmei established an atelier in her village aiming at helping the local woman and reducing the poverty issue. She approaches customers for orders and aligns the local craftsmen for production after training. In this way, she creates income for the local women while developing her dreams and business.