Kaili Vintage Street Market in Guizhou, China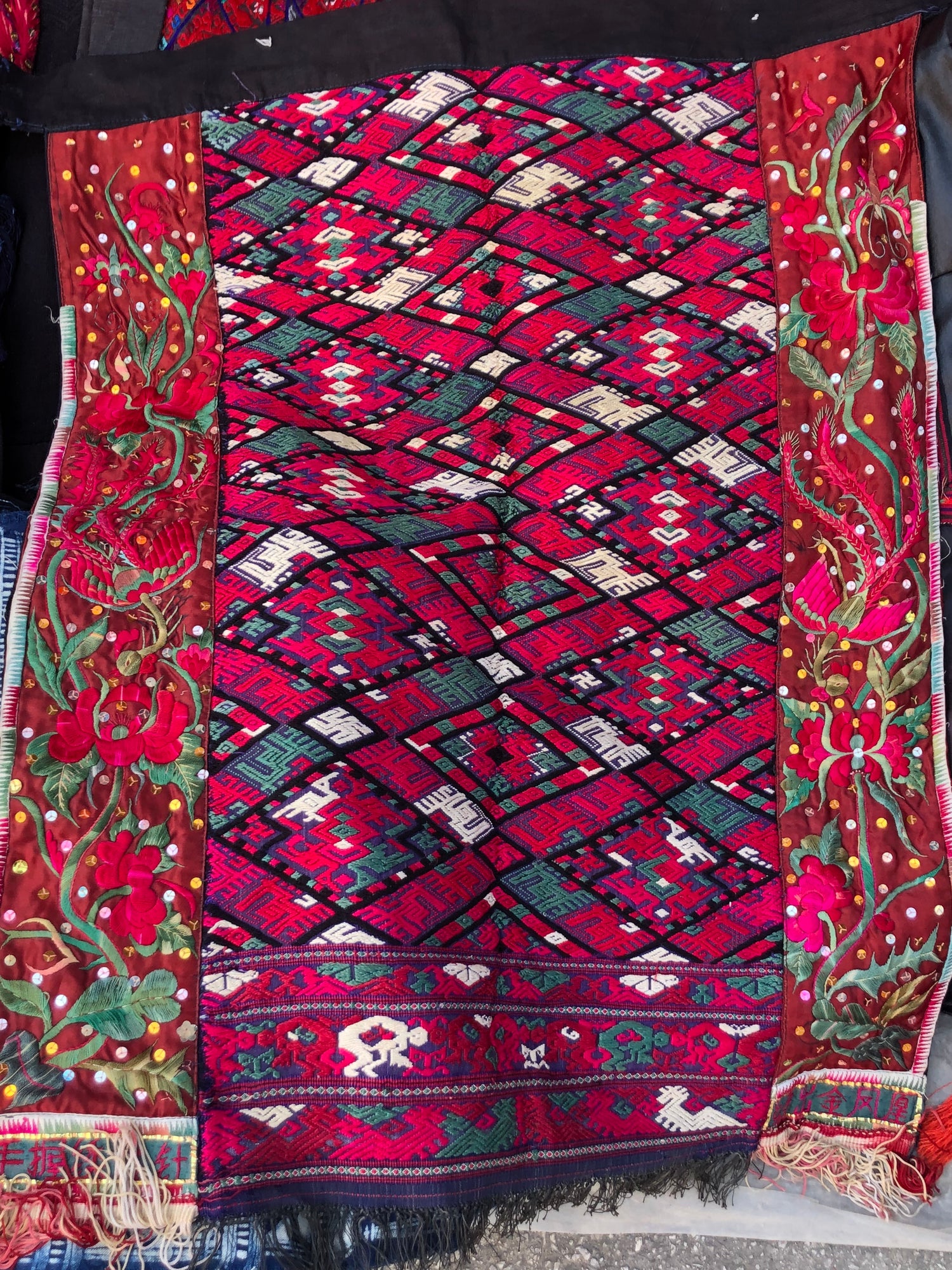 Kaili vintage embroidery market is based in the Kaili city, Guizhou province. Due to the historical and transportation issue, this market storages the most complete arrays of the historical pieces from the local and other ethnic minority regions such as Shui, Dong, Yao, Miao, Buyi etcs. With a history of hundred years, the markets has welcomed many artisan masters gather there to sell and share their collections and masterpieces with their peers, the locals, and new comers.
I was almost blown away by the diversity of the incredible pieces, as I have never seen in other places. I was thinking it probably would take me several months or even ages to understand the techniques and culture meaning behind.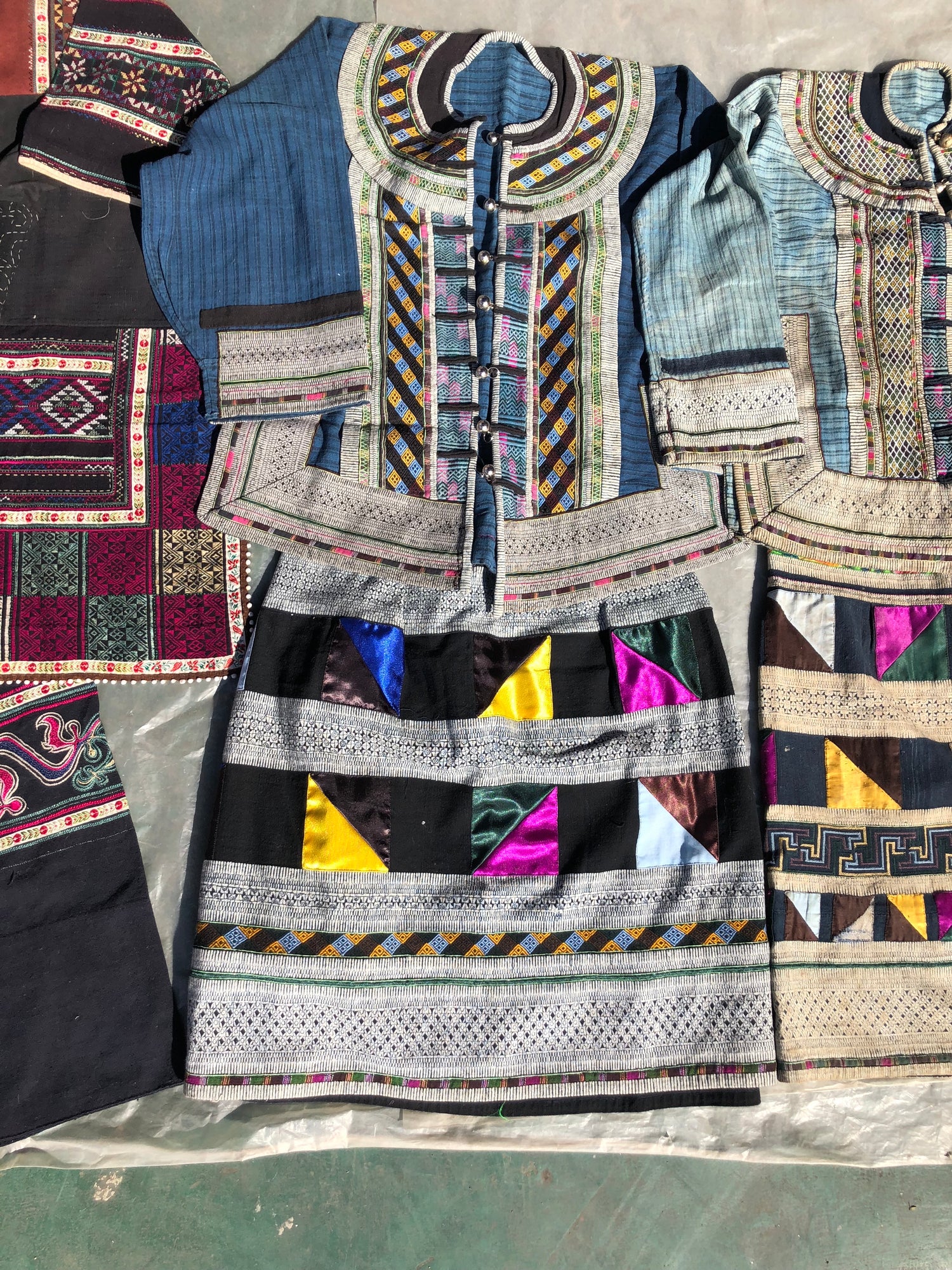 A local seller told me about the origins of the vintage trading business. The outlanders from global came to Guizhou and were amazed by the incredible traditional costume and wanted to buy them for collections. With the increase in demand, the frontier and middlemen realized that the value of their handicrafts and there was a market for the business and started to collect the vintage pieces from the local villages and sell them in market. Gradually the market has been developed into a place specialized for vintage trading street market.
Some of the sellers are doing upcycling business, reintroduce the old pieces into modern ethnic garments, accessories such as earring, bags, necklace and bracelet, and also art and crafts products.
Some of them apply traditional elements into new contemporary designs to create products can be appreciated and used in modern life.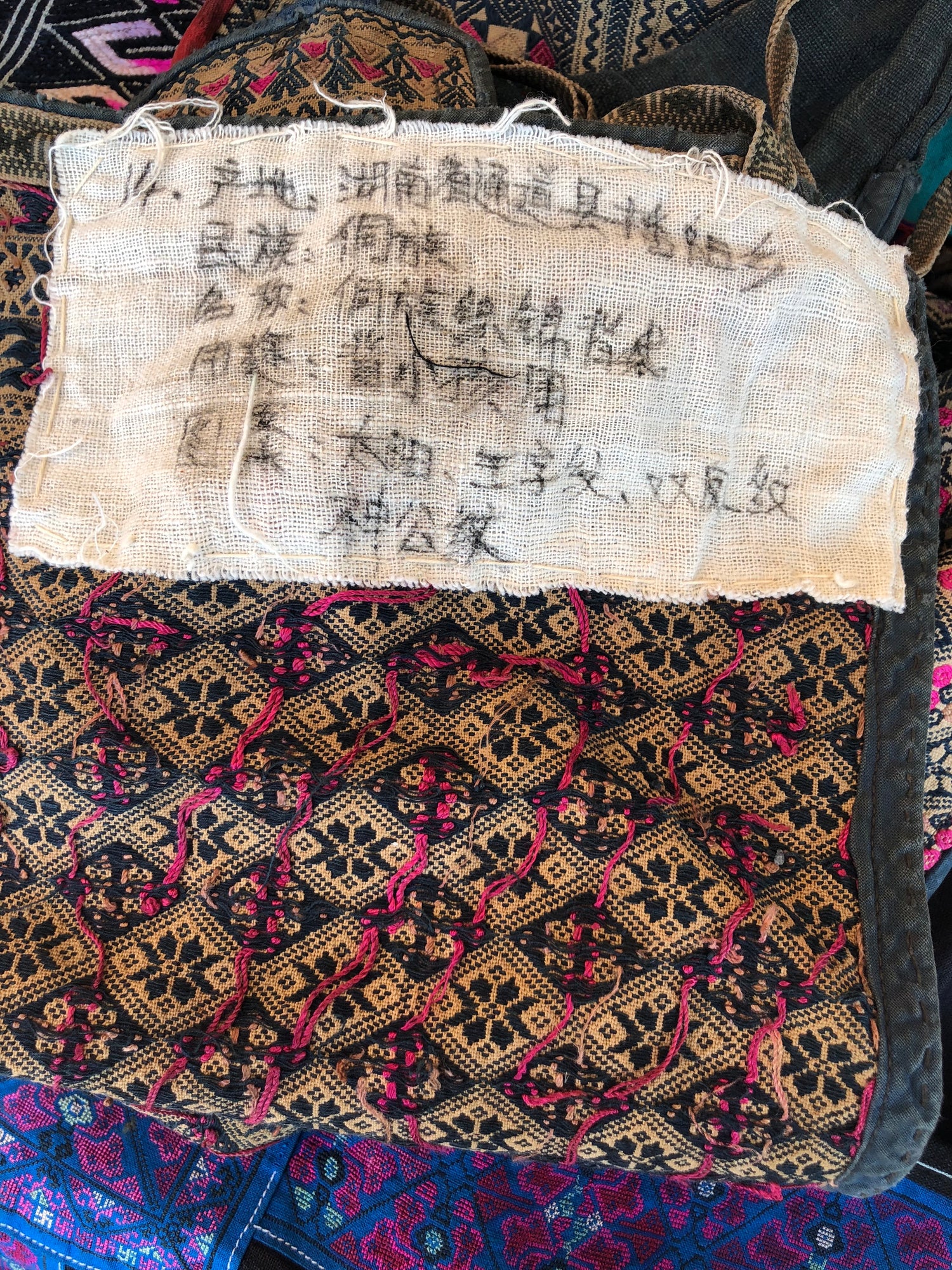 This market is not only a place about sale, is also a place for learning, for celebrating, for meeting friends with same value on the heritage craft. The scale of the market showcase collective and continuous efforts from the local generations, developed themselves into a creative business model by combine trade with culture protection.
The older generations have accomplished their tasks in the protection of the handicraft culture through a trading model. However, as there are increasing number of people no longer practicing these traditional handicrafts in the local while turning to more profitable work opportunities, the pieces in the market are getting less and less. The sustainable development of the traditional handicrafts require continuous innovation to fit in the contemporary aesthetics and practicability while remaining authentic with the origins.
The efforts from the younger generations are crucial to the preservation and development of the traditional handicrafts. Their creative ideas and increasing consciousness will bring the tradition alive by dynamic approaches.
One day, even if the markets are longer exist, as long as the heritage crafts are still under preservation and sustainable development, we can still celebrate the handicrafts culture in different ways.
More about this market@Thekindcraft